By Matt Weiland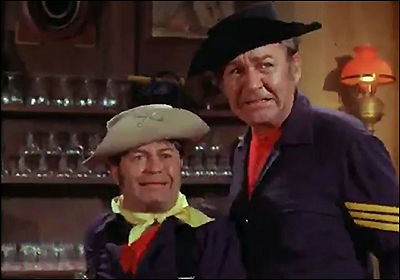 The UHF used to be the bomb.
Ultra high frequency stations (locally channels 43 and 61 back in the salad days) through which you could stay home from school and literally watch awesome reruns all day long, from 7:00 a.m. until 1:00 a.m., volleying between the two accordingly. Kick-ass shows like the Banana Splits, Flipper, Kimba, Batman, F-Troop, McHale's Navy… If you had the ambition to sit up in bed so as to reach for the nob and change the channels, the world was your cloister.
Then, for some four decades, the cable happened. And that was its own thing. Then, the cable was gone. And then came back the beautiful and free broadcast TV. Full of friendly faces and feel-good, forgotten reruns. Via the MeTV, Antenna TV, Heroes and Icons, GetTV, you get great buffets from which to feast on the all-time classics.
THE WRITERS AND PRODUCERS of the Golden Age of Television, Version 1.0. grew up fast and strong, men and women who'd been raised through the Great Depression and World War II before inventing the worlds of television.
They had come out of the Big One at 25 with 35-40 year old world-weary sophistication and wit. Their names scroll by quickly, but their work resonates on every repeat episode radiating via the tubes toward interstellar space.
This Week's (Sorta) Similes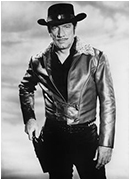 Furthermore, the actors themselves are women and men in whom you believe, people with real life experience, true stars with scars, whether Shirley Booth as Hazel or Eve Arden as Connie Brooks in Our Miss Brooks or Broderick Crawford as Dan Mathews in Highway Patrol or Richard Boone as Paladin in Have Gun – Will Travel. (A recent episode has Palidin sitting with five ne'er-do-wells awaiting a stage to Yuma, Paladin reading Dostoevsky's 'The Brothers Karamazov'. #LiteraryBadass.)
THAT DOESN'T MEAN IT'S EASY. You have to adjust expectations, reinvent your relationship with television watching in order to thrive in this subculture. You have to be genuinely grateful that you have an hour of the Rifleman and the Joey Bishop Show to shepherd you through a hazy Sunday morning when you need a quiet watch with a happy ending before brunch. You have limited choices. And there's always the chance that you may be stuck circumventing Grit TV and their 16 hours a day of Walker Texas Ranger. But them's are the risks.
Plus, you don't get premium commercials. You know what demographic you are seen to be in at all times. You get catheter commercials and Cellular Wireless, AAARP and prostate pills, bankruptcy attorneys and life insurance. And lately, Trumpy Bear.
You need to check your ego when experiencing broadcast TV.