Breaking the Addicton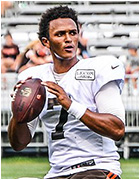 I'm writing this in Week 9 of the 2017 NFL season – with the Browns already having gone through DeShone Kizer, Kevin Hogan and Cody Kessler, none of which has an NFL win. But this could easily apply to 2003 with Tim Couch vs. Kelly Holcolmb or 2009 with Brady Quinn and Derek Anderson or 2014 with Johnny Manziel vs. Brian Hoyer. The last time a Browns quarterback has started all 16 games was Couch in 2001.
The only thing consistent about each of those other seasons is that – aside from 2001 – Thad Lewis started against Pittsburgh in the final week of the season and lost.
You've heard this rhetorical question before: "How is it possible to be this bad for this long?" Regimes, coaching staffs, even ownership has changed. And yet the losing continues.
What is the common denominator?
An Enigma, Wrapped In a Riddle, Wrapped in a Bun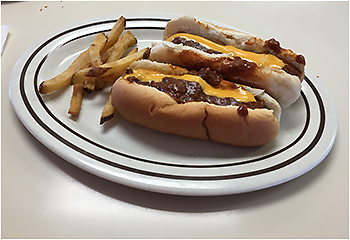 DON'T BE JEALOUS, CLEVLAND!!
You've got tons of cool places to eat up here: Farenheit. Johnny's. Any number of Michael Symon establishments.
But Warren, Ohio – a small rustbelt town some 50 miles southeast of our metropolis – has an establishment whose unprecedented success would be the envy of any of the aforementioned eateries in Cleveland.
ASIDE FROM THE CASTING CALL FOR MAYOR THIS FALL, WHAT LOCAL POLITICIAN'S STORY WOULD MAKE THE BEST MOVIE?
We've had some real characters in office over the years in Cleveland.
Is it the 70s saga of Dennis Kucinich and his beefs with George Forbes? The recent missteps of Jimmy DiMora and his kooky cabal? With the Mayoral election just weeks away, let us know what you think.
We'd also like to hear about your favorite golf course, your deepest feelings about President Donald Trump and, for this week's essay question, the most dangerous thing you ever did as a kid.
We'll return with the results next week – all represented in pretty colors and even a pie-chart or two.
Send us your best (or worst) photos from the month and we'll compile the Clevelandville Gallery …
By Matthew K. Weiland
The UHF used to be the bomb.
Ultra high frequency stations (locally channels 43 and 61 back in the salad days) through which you could stay home from school and literally watch awesome reruns all day long, from 7:00 a.m. until 1:00 a.m., volleying between the two accordingly. Kick-ass shows like the Banana Splits, Flipper, Kimba, Batman, F-Troop, McHale's Navy. If you had the ambition to sit up in bed so as to reach for the nob and change the channels, the world was your cloister.
In the classic series, "Gilligan's Island" what is the Skipper's real name?
JONAS GRUMBY

DREAMLAND
The nation's opiate epidemic didn't begin with an evil kingpin or a sinister drug cartel.
The perfect storm that's gripped the country began in two small, poor areas. One, a small city in southern Ohio – Portsmouth, along the Ohio River. The other, a small county on Mexico's west coast – Xalisco, Nayarit.
Sam Quinones' "Dreamland" is the sad, surprising story for how it all got started — from clean-cut Mexican kids working in six-month shifts to make enough for 501 jeans to the upper-reaches of our nation's pharmaceutical companies.
MORE …
Goddamn you, Har Mar Superstar!!
Look what you've turned me into! A grown-ass man – older than everyone at last Wednesday's show at the Grog Shop combined – snapping photos of you gyrating shirtless on my cellular mobile device like a teenage girl snapping Bruno Mars.
I can't help it. A Har Mar Superstar show, regardless of venue or crowd size, is a celebration, bitches! The only real questions are which songs the tight quintet – this go-round featuring a trumpet player – would play and how long it would take its titular lead singer to start removing his clothes.
Stephen King suffers from triskaidekaphobia -- the fear of what?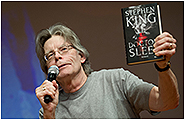 The Number 13
Mind in the Gutter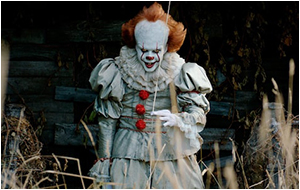 Being afraid of the entire ocean after seeing "Jaws" is like being afraid of all of Europe after seeing "Hostel."
But this summer, I saw a film at the theater that's stuck with me. The red balloon somebody tied to a sewer grate on the drive home didn't help.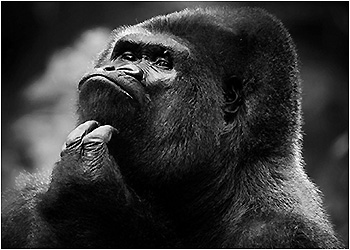 SO YOU THINK YOU'RE SMART, HUH?!
Well, here's your chance to prove it.
Sharpen your No. 2 pencils, face forward and show that you can handle things and you want respect.
HOW MANY DIMPLES ARE THERE ON A GOLF BALL?
336
An Open Letter to the Rock Hall, re: The Priest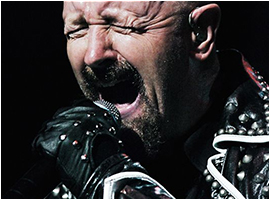 Dear Rock and Roll Hall of Fame …
Hello, it's Joe G. How are you?
A group of us are starting a website called "Clevelandville." You're reading it right now.
The website's going to cover all kinds of music in the future – so we've both got plenty of time for Kendrick Lamar and Grizzly Bear. But since the following might be a recurring request, I wanted to get this first one out of the way.